Category
Our Most Popular Category Items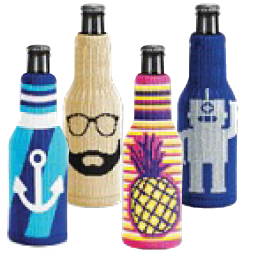 Made in USA Knitted acrylic insulator fits most beverage containers from beer bottles to 2-liters! Up to four stock yarn colors with one setup!
Starting at $2.53
Fits most 751ml wine bottles and champagne bottles. Zippers up and has glued-in bottom.
Starting at $2.87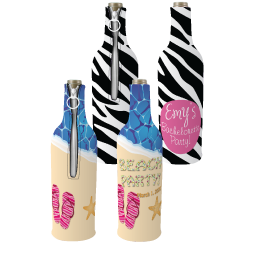 A full color wine bottle insulator is a perfect way to express your self. No limitation on colors.
Starting at $4.02
Keeping your bottle of wine chilled is something Personalized Drinkware is proud to help you with. You no longer have to worry about it getting warm with our neoprene wine koozies. Make it unique by printing your own design/logo and bring it with you anywhere. Perfect for gift giving, promoting a business or charity, or as a giveaway at any event. We have over 35 different color choices or you can choose the full color option where your choice of color and design is endless.